Referencer*
info@mediresor.se
06/2020
So sorry for the late answer.
about our health-travel agency
The recovery were painful, especially the calves. I went on many LPG sessions. My calves is still little yellow/blue and bumpy. I would like to do one more surgery in the future (outside thighs). But for now I don't have the money for it.
1. It works fine with the health-travel agency.
But it were a missunderstandig with how many areas that I were going to need.
2. about the surgeon
2. She did a great work and gave me feedback after the surgery.
3. The clinic were amazing! The nurses were great and so kind. Food was perfect and freshly squeezed juice whenever.
M., lipödem fedtsuging
11/2019
Hello! Its been good, i lost about 14 kilos.
L., gastrisk ballon (12 mån.)
10/2019
Hello.
Waightloss of 30 kg in 7 months. I am very happy! No problems, all has gone very well. I was back to work 6 days after surgery…. I do not want to post any pictures. Now my waight is stabile on 74 kg. I am satisfied!
Mvh E, fedmeoperation (gastric sleeve)
08/2019
Hej.
 Vistelsen på kliniken har varit bra. Väldigt trevlig personal som är trevliga och väldigt hjälpsamma.
 Har bara gått 3 dagar sedan operation, men hittills har det gått bra.
Mvh L. fedtsugning
07/2019
Everything has been as expected and both the staff, surgeon and the clinic was very good.
J., gynekomasti operation 
06/2019
Hej !Har inget ont och ärren läker bra.Tack för en underbar klinik och den trevliga kirurgen som opererade.Och stort till annan personal.Kan verkligen rekommendera detta.
Mvh M, Gävle Sweden
Brystløft+Brystforstørrelse
06/2019
I did a surgery called abdominoplastic on Monday 27.5.2019. Surgery took
place in Estonia, Tallin.
From the beginning, when I for the first time contacted the office, I
was pleasantly surprised by the amazing customer service. My question
and worries were taken seriously and replied to in a very friendly and
caring way. Honesty, the best customer service I've experienced!
When I arrived to the clinic in Tallin, the clinic shocked me by its
beauty and high quality. Building and rooms are new , super comfortable!
Nurses and personnel were so caring and lovely people, you really feel
that you're in a good hands! People in the clinic are so warm hearted,
they really are doing the best to make you feel comfortable and have
zero worries about your procedure or your stay at the clinic.
My surgeon was a great woman tri P.Kirjanen, Golden hands ! She
understood my needs so well, the support and understanding was
outstanding! The job she did on me couldn't have been done better. I
was told every step of the procedure through, explained carefully
what's going to happen and how will it be done.
On the surgery day, I was very nervous about the anesthesia, I even told
about my worries to the doctor who performs it. After waking up from the
surgery, I was chocked because it felt like I only took a small daytime
nap! No kidding! I've had few surgeries in Finland and it was nothing
compared to this !
Before the surgery I looked at some pictures before and after
abdominoplastic, I was naturally worried about the scars I will have
after the procedure. When I finally got to see my scar, I was pleasantly
surprised, it was so straight and was as low as possible so it
wouldn't be so obvious. Terrific work from the surgeon! One more time
I got to say, GOLDEN HANDS tri. P. Kirjanen!
Another wonderful thing I must mention,  personnel are speaking few
different languages fluently. That makes everything so easy to book a
procedure time and get your questions answered! Thank you medimatkat! I
will definitely be coming back to you for another procedure !
V., maveplastik
05/2019
Dear Kristin.
Thank you for your mail.
1) The travel agent and the arrangements, made by Anastacia here in Denmark, were far above average. She was so open and helpful, I could contact her at any time and she'd respond, I cannot praise her enough!!!
2) The surgeon is a genius! He was so attentive and interested and I loved that both him and the rest of the staff popped in daily to see how I was. Not to mention the fact that I can contact him on WhatsApp. What a service!!!
3) The hospital was not what I am used to, and so what? It was clean, people were nice, whenever I rang the bell, someone came immediately and I felt so safe and secure.
I don't know what any top score is, but you guys deserve it!!!!
I am recommending you to everyone I meet, and I will continue to do so!
Kindest regards,
L., fedmeoperation gastric bypass
04/2019
Hei.
En uke siden operasjonen og jeg er kjempe fornøyd.
Har ingenting å utsette på hverken personalet eller klinikken. Pleierne var kjempe snille, legen er veldig dyktig og klinikken er ren og pen. Veldig fornøyd med mitt opphold.
 L., maveplastik+fedtsugning
04/2019
Hello Kristin!
We are now home! Everything feels good, and the healing proceeds well!
I have not felt any pain, just a litlte itching and that's normal! I have not yet touched the
aidtape, but this evening i think i am going to schower my face with water so the
tape maybe will loose easily? The 19/3 i will have my stitches removed at the hospital in Mariehamn.
Thank you so much for really good caring, we are more than pleased! I have already
recommended your clinic to my friends and told them how nice you all where there!
 My best whiches to you!
G, Øjenlågskirurgi
03/2019
Jeg har vært fornøyd fra jeg ankom klinikken og til jeg dro hjem. Jeg har anbefalt denne klinikken til flere av mine venner og bekjente og har sagt de kan også ringe meg hvis det er aktuelt.
Jeg er veldig fornøyd med behandlingen som var proff fra første stund. Kan dere få flettet dette inn og så må jeg sende bildene separat og om dere kan gi beskjed a dere mottar dem. Jeg er fortsatt litt hoven i magen kjenner jeg, men de skal jeg kanskje være litt lenger enn 4 uker som det er nå.
G –fedtsuging
03/2109
1. Kommunikationen med Mediresor har varit väldigt bra, dom är snabba på att svara och svarat på alla ens frågor! Jag har känt mig säkert när jag har bokat min operation via dom!
2. Läkaren vad duktig på att förklara för mig vilka förväntningar jag kunde ha på mitt ingrepp. Hon gjorde ett riktigt bra jobb!
3. Kotka Health Center är en klinik med modernt utseende som är ren och fräsch. Personalen är vänlig och får en att känna sig bekväm och jobbar för att man ska vara så bra omhändertagen som möjligt.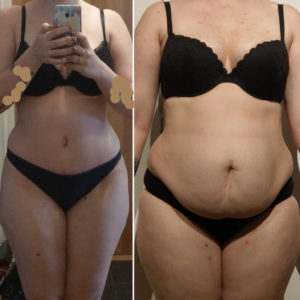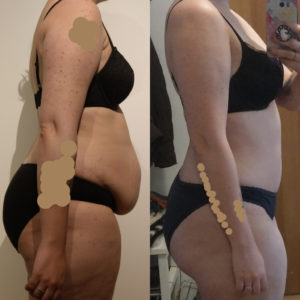 01/2019
Hej! Här kommer min recension. Jag har visserligen lite bilder men jag lyckas inte redigera så jag får före- och efter- bilder parallellt. Just nu lyckas jag inte ens föra över dem till datorn. Jag förstår inte varför det inte går.
"Har genomfört fettsugning av Lipödemområden utsida, insida, framsida lår och ländrygg. Jag upplever kontakten med Mediresor som informativ och trevlig med snabb återkoppling även kvällar och helger. Kliniken i Tallinn är otroligt fräsch med trevlig och kunnig personal, mycket god mat. Kirurgen Dr. Kirjanen var hjälpsam, trevlig, professionell och verkar kunnig om lipödem. Jag har fullt förtroende för alla inblandade och kommer att boka även min nästa operation via Mediresor."
Hälsningar C, fedtsuging
12/2018
Everything has gone very well. I am recovering from the liposuction operation
. I am very pleased with Kotka private clinic, the nurses who cared for me – big, big thank you to them. Dr.Kirjanen was very sympathetic and knew exactly what was needed to be done. I plan to come back after three months to get rid of the last problem areas.
K. fedtsuging – dr. Kirjanen
11/2018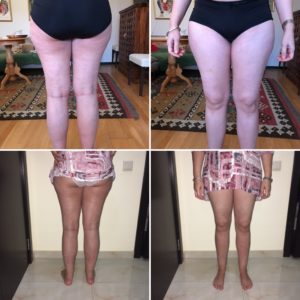 I don't have any pain
any more and I had to buy new clothes because the old ones didn't
suit any more. My whole body feels much better, I can move much
easier and I don't collect a lot of fluid in my body. I drink and go
to the toilet after each other. Before I didnt produce urine almost
at all in daytime. I had pain and had to get up at least once at
night. Also I was very tired and had to rest many hours after work.
In fact I had rather little time that I could be active after work.
Now I have a lot more energy and I feel I have a life and a future.
L., Lipödema fedtsuging – dr. Kirjanen
11/2018
Hello Kristin.
Thank you for caring.
My recovery is going well.
I am VERY pleased with you, Mediresor, all the staff at the clinic, my surgeon, the anesthesia personel, my room and service.
See you in Januari again.
Best regards / Å., fedtsuging
10/2018
1. Kommunikationen med Mediresor har varit väldigt bra, dom är snabba på att svara och jag har fått svar på alla mina frågor!
2. Läkaren var väldigt professionell, och gav ett gott intryck! Han gjorde också ett riktigt bra jobb med suturerna, mina ärr är små och fina!
3. Fertilitas kliniken är ren och fräsch, och personalen är väldigt trevlig! Servicen var jättebra och jag kände mig väl omhändertagen!
1. Mediresor has been very good in communicating, quick to answer and answered all my questions! It felt safe to book my surgery  through them!
2. The surgeon was very professional and gave a good impression! He also did a great job sewing me together, the scars are small and nice!
3. The Fertilitas clinic is clean and fresh, and the staff are really nice! The scervic was really good and I felt well taken care of.
M. (laparoscopic hysterectomy, dr. Doba)
10/2018
Hello i had my gynecomastia surgey 3weeks ago, i can already see the results which are unbelievable, am very happy with the result every thing went smoothly as planned! good nurses, proffesional surgeon all i can say is you will be pleased and happy with the result inshallah!
10/2018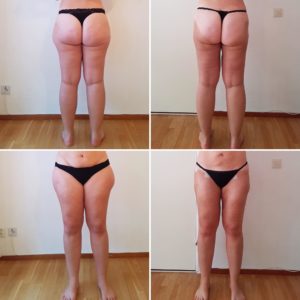 Feedback for your web-page and facebook page for other patients:
1. about our health-travel Agency (Mediresor):
Super helpful and knowledgable, I truly feel I can trust them in doing the best for me. Well informed in the diagnosis lipedema, and took my personal background in concideration.
 2. about the surgeon (dr. P. Kirjanen)
So skilled! I absolutley trust her 110 % in doing the best for me. Also well informed in lipedema and took my personal background in concideration. Honest in what results I could expect and advised me well. For example we desided to start by just taking the top of my buttocks, not all of it, because I had most pain at the top and see if it will be enough to avoid a saggy bum…
3. about the clinic.
Super clean and absolutley one of the best hospitals I have seen. The staff was great, skilled and helpful and took so good care of me and answered all my questions. I usually get super stressed at hospitals but the staff was so calm and nice so I wasn't that stressed at all. Same goes for the anesthesia doctor, he was calm, skilled and well informed in my personal background and diagnosis, and as a bonus he spoke some Swedish 😉 The after care was superb!
I will do my next lipedema surgery at the same clinic and the same surgeon, and I absolutley recommend them. So happy with my results so far, and I still have som healing to do.
L. Lipödema fettsugning  
09/2018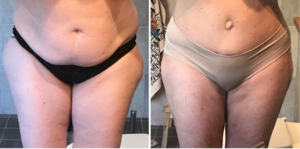 Bukplastik (dr. P. Kirjanen)
08/2018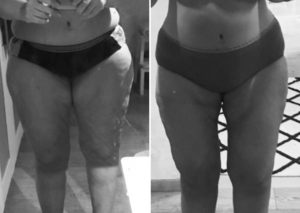 J., fedtsugning (05/2018 dr. P. Kirjanen)
08/2018
Jätte bra omhändertagande på kliniken super trevliga sköterskor och läkare. Rummen var lyxiga och fräcka.  Jag var jätte nöjd.
Har jätte ont efter fettsugning en och mycket svullnad men det har ju gått knappt 1 vecka.
Mvh
C, fedtsugning
07/2018
Hi.
Yesterday I was 1month post op😁
Since the very start of this Journey (one month before my sleeve) I have lost 16.5kg, and my weight loss this past month after surgery is 9.5kg.
I hit a stall for 10days, but it got better when I increased my water and a little on my carbs.
My bloodwork is excellent and I take multivitamin every day. Still struggle a little bit with 60g protein a day,  but I am getting there. Water intake is between 1.5-2 liters.
Incitions looks really great, and I feel really good. I have tolerated nearly all my food and drink so far, except protein drinks/powders due to lactose👍
Hope you all have a nice weekend.
Best regards, L.
(Gastric sleeve 06/2018)
07/2018
Jag är jätte nöjd med operationen och hur fin huden har blivit
Vistelsen på kliniken var jättebra , superfin och duktig kunnig personal
Med all vänlig hälsning P.
Fedtsugning 06/2018 (dr. Pillle Kirjanen)
06/2018
Gastric sleeve – 22.3.2018
Kirurgi dr. K. Fleidervis/dr. R. Adamson.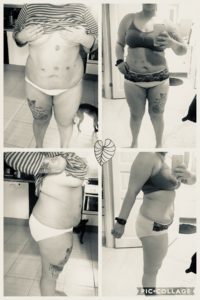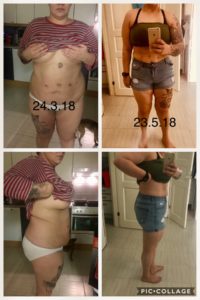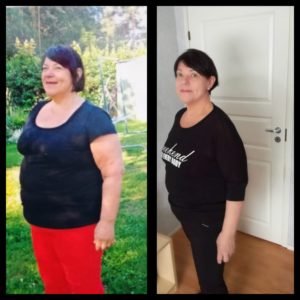 04/2018
Gastric sleeve 06/2016
12/2017
I have Lost around 12 kilos im very satisfied!
I wold like to remove skin and fat from abdomen and Wonder how much it kosts?
And also Wonder how many kilos i must go down to be allowd to make it? Or is it ok to ha lost 12 kilos? I would like to go down more and Will start to exersise, u till now ihavent done it so i suppose to Lose more weight.
Mabye i can do the operation  in spring ?
Best regards from tatjana (Gastric plication 07/2017)
11/2017
før efter
Kvinde (64) – Maveplastik (dr. Kirjanen)
09/2017
Tusen takk for fantastisk opphold og nydelig utført arbeid. Dr P. Kirjanen. Profesjonelle og dyktige sykepleiere gjør at en føler seg trygg og ivaretatt som pasient. Anbefaler dette stede på det varmeste. Takk for meg
Ingrid
04/2017
Bestilte gastric balloon og all kontakt med mediresor var helt topp, raske tilbakemeldinger hele tiden. Også i ettertid.
Kom på fertilitas i 14 tiden og 1630 var det tid for å sette inn ballongen. Full narkose og god pleie. Jeg fikk pleiere som kunne godt engelsk og kirurgen Rein Adamson snakker engelsk og veldig imøtekommende! Tommel opp til alt som har med Fertilitas å gjøre!
Selve inngrepet gikk greit, utrolig mye mindre vondt enn jeg hadde forventet. Mer ubehagelig enn smertefullt! Var på sykehuset en natt og en natt på hotell. Hadde vært pes å dra hjem etter første dagen da man er ganske kvalm og det er tross alt ganske ubehagelig. Men hjemturen gikk fint dag 2.
Nå er det gått 1,5 uke, kan ikke spise stort før man får litt vondt i magen, og man kjenner at ballongen er der og kan visst gjøre det i opptil 2-3 mnd men det er det vel verdt. Kan også "se" den på utsiden av magen til tider….. Gått ned 6 kg. Og kjempefornøyd!
Thorill, Gastric balloon 02/2017
10/2016
Anna, gastric plication (09/2015):
05/2016
I desember 2015 fikk jeg gastric ballong, dette fungerte dårlig for meg, gikk ikke ned noen kilo. Bestilte ny time hos Mediresor og fikk anbefalt gastric plication noe jeg skulle ta den 12 mai 2016. I samtale med legen rett før operasjonen anbefalte han gastric sleeve noe som ble gjennomført. Etter operasjonen hadde jeg minimalt med smerter og ubehag. eiste hjem til Norge dagen etter og har aldri følt meg bedre. Ingen smerter og er i full aktivitet. <…>
Oppholdet på klinikken var fantastisk og jeg var så glad for at mannen min og fikk være sammen med meg. Vil skryte veldig av legen som opererte meg Dr. Adamson, fantastisk mann. Alle som arbeidet ved klinikken gjort dagene mine veldig gode. Anbefaler gjerne klinikken til andre. Takk for meg 🙂
05/2016
Jeg er veldig fornøyd med opperasjon ved sykehuset:) opperasjon en var vellykket ingen komplikasjoner og ingen plager i etterkant.  og jeg er veldig fornøyd med behandlingen ved deres sykehus. Har nå fått ned 5 kg siden 10 mai. Og føler meg bra:)
Jeg er veldig fornøyd med allt ved sykehuset og har allerede  foreslått for mine venner om og dra til deres sykehus for opperasjon:):).
04/2016
Jeg heter Natalia  🙂 I april tok jeg gastric sleeve Jeg ønsker å gi ros for klinikken og alle ansatte. Jeg følte meg godt ivaretatt til enhver tid. Jeg vil absolutt anbefale klinikken her hjemme
Jeg ble operert 13 April.
Og alt gitt så bra 🙂 Er kjempefornøyd 🙂
Jeg har ikke hatt noen komplikasjon 🙂 Alt gått bra.
Jeg har allerede begynne med most mat,
Og har minste total 9kg
På to uka 🙂
Tusen takk alle sammen *_*
09/2015:
Jag kontaktade Mediresor för att få åka ch göra en överviktsoperation efter att ha fått nej från landstinget på fler olika orter.
Mitt BMI låg på ca 33 och jag va trött på att aldrig vara mätt. Har aldrig varit smal och har som mest vägt 120kg.
Läkaren på kliniken föreslog en gastric plication,vilket va en metod jag aldrig hade hört talas om, och beskrev vad det va.
Jag googlade ändå massor och hittade inget negativt om plication så jag bestämde mig för att få det gjort.
Väntetiderna va korta så jag fick en tid redan veckan efter vilket jag blev jätteglad för då jag avskyr att vänta. 🙂
Min kontakt på Mediresor fanns alltid tillgänglig och ordnade med transfer till och från sjukhuset för en minimal summa. Och jag fick alltid svar på mina mail väldigt snabbt.
Sjukhuset kändes rejält och tryggt och massa provet samt ultraljud gjordes innan.
Jag va aldrig rädd eller osäker.
Visst va personalens engelska knackig men det fanns alltid någon eller några som va lite bättre på engelska så kommunikationen flöt på bra.
Doktorn som gjorde operationen talade bra engelska.
Fick bra med info och smärtlindring.
Idag va det 9 dagar sen op och jag har reda tappar 6kg. Är inte alls hungrig men är noga med att få i mig det jag ska (drickbart nu i början bara).
Visst kunde jag göra operationen privat i Sverige men det skulle vara till det dubbla priset och med mycket längre väntetid.
Jag skulle lätt rekommendera Mediresor för folk som vill göra en överviktsoperation.
Bra pris, bra sjukhus,bra personal och bra kontakt med Mediresor.
08/2015
Hei. Jeg tok full bukplastikk, fettsuging av rygg, armene, mage + sidene og sydde sammen magemusklene pluss 320ml silikon i brystene på Fertilitas, og er veldig fornøyd med resultatet. Angrer ikke et sekund på at jeg gjorde dette, tar til stadighet av korsettet for å kjenne på den FLATE magen min På sykehuset følte vi oss veldig velkomne og personalet var veldig hyggelig. Dr. K. Fleidervis var veldig hjelpeful. Jeg ble veldig fornøyd med Dr: P. Kirjanen sin jobb. She made my dream come true Jeg anbefaler sterk Mediresor klinikk for alle de som ønsker å ha sin drøm kropp!!!
* Eksemplerne i teksten er generelle og kan variere hos de enkelte patienter. Få de mest præcise oplysninger ved at kontakte lægen.